Tags
Alabama, Carmelo, Carolina –Washington, Donald Sloan, Emanuel Steward, J.J. Barea, Jerry Jones, Kansas State, L.A. Pride, Miami Dolphins-Indianapolis Colts, Oregon and Notre Dam, President Obama, Random Sports Thoughts, Random Sports Thoughts By L.A. Pride, Ray Allen, San Antonio Spurs, Steve Nash, the Knicks, Washington Redskins
L.A. Pride is a true sports enthusiast.  A former youth, and division II assistant basketball coach, who studied the martial arts, he enjoys and follows all sports, even hockey.  His quick wit and insight brings a fresh view to the world of sports. You may not always agree with him, but you will enjoy his highly opinionated thoughts.
Is it me…
Or is Jerry Jones, Owner and General Manager of the Dallas Cowboys, a good judge of talent?  Jones was quoted as saying he would fire himself based upon his performance as the G.M.  Go ahead Jerry call your bluff.  The team is 3-5 and they look lost at times.  Bring in a football person and retire to the owners box.  Romeo Crennel, of the Kansas City Chiefs, fired himself.  He will no longer be the head coach and defensive coordinator.  Romeo stepped down from the defensive coordinator's position effective immediately. So Jerry don't let your ego get in the way, do what's best for the team.
Like President Obama didn't have enough to worry about.  The Washington Redskins lost their last home game, against the Carolina Panthers, before the election.  This has 'always' been a sign that a new administration will take over.  In other words, Romney will win the election. NOT! That trend has held true until now.  Congratulations to President Obama.
Who's Hot?
Atlanta, Houston, Baltimore, Pittsburgh, Indianapolis, Denver, Chicago, Green Bay, San Francisco
Who's Not?
Cincinnati, Dallas, Jacksonville,, Kansas City, Washington, Arizona, St. Louis, Philadelphia
Just when you think it is safe to forget about the replacement referees, the 'regular' refs remind us how difficult it is to work a game;  the refs working the Carolina –Washington game incorrectly awarded a touchdown to Carolina following an inadvertent whistle.  The ref blew his whistle thinking a Carolina player had stepped out of bounds causing some players to stop playing.  Realizing the whistle was a mistake the refs allowed the touchdown, rather than awarding the ball to the Panthers at the point of the error or replay the down.
Secondly, An NFL referee lost his temper and used an obscenity during the Miami Dolphins-Indianapolis Colts game Sunday, and it was obvious to everyone inside Lucas Oil Stadium and those watching on television.
Where are the replacements when you need them?
NFL teams continue to adjust and shape their rosters;
A list of current NFL transactions can be found at
http://www.cbssports.com/nfl/transactions/
Is it me…
Or did the Lakers and Steve Nash catch a bad break early in the season?  Steve Nash, the starting point guard  of the L.A. Lakers, will miss up to four weeks with a fracture in his left fibula.   The Lakers , who won their first game, Sunday (after three losses) are struggling and can ill afford for Nash to be out an extended period of time.  Coach Brown, of the Lakers, can see the blood in the water as the sharks are preparing to attack.  Kobe and the boys are hurting, in spite of Kobe's recent statements to the contrary.  We'll keep our eye on this, as it will be interesting to see how long it will be before Bryant freaks out on the team and/or coach and tries to score 70 points.
The Knicks on the opposite coast seemed to have figured out how best to use Carmelo.  They sit Stoudemire due to knee surgery.  It appears that Melo plays better without Amar'e on the floor.  I am not saying they are a better team without Amar'e, but the numbers and results don't lie.  Coach Woodson will have an interesting problem on his hands in about six weeks when Stoudemire is due back.  Right now the Knicks are playing 'small ball' , with a short starting lineup, really well, and are playing  swarming defense.  It is a long season and the Knicks' age may yet betray them, but as of now…
Speaking of old, the San Antonio Spurs, another 'mature team' has started the season  4-0, go figure.  How long will it be before a player in the NBA is still playing and collecting social security?
Who would have thought that Dwight Howard's old team, the Magic, would have a better record than his new team the Lakers?
The NBA announced Monday that Timberwolves guard J.J. Barea and Cavaliers guard Donald Sloan have been officially warned for flopping under the league's new rules aimed at curbing simulated fouls. This rule is sooooooo subjective that it is going to cause more trouble than it 'fixes'.  You have to guess when a player is faking and  not falling down due to contact.  I suspect the NBA will keep the rule in place for a while and then 'flip-flop' and drop it.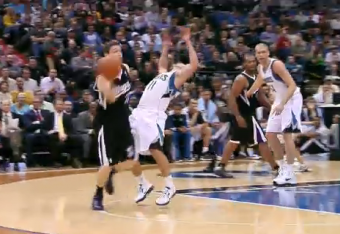 Congratulations to Ray Allen on scoring his 24, 000th point in the NBA.  You go Ray-Ray.
NBA teams are adjusting their rosters.  Please follow this link for the latest information on your team:
http://sportsillustrated.cnn.com/basketball/nba/teams/?eref=sinav
Is it me…
Or is College football becoming more interesting?  There are 4 undefeated teams on the major college scene, (BCS) Alabama, Kansas State, Oregon and Notre Dame.  Only two can play for the national championship.  What happens if they all remain undefeated?  Basically a Confused System!
Is it me…
Or is it with deep regret we note the passing of  boxing trainer, Emanuel Steward.  Steward was 68.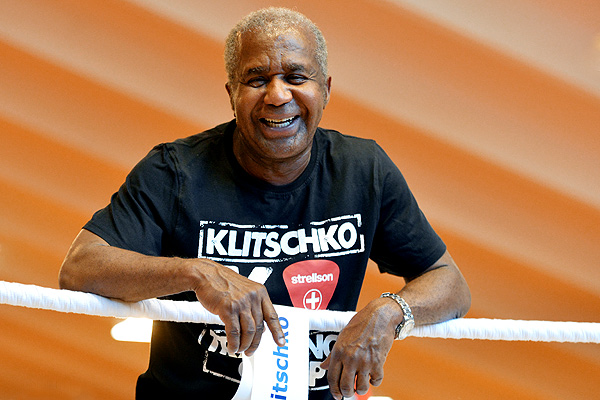 Steward, who won the National Golden Gloves at age 18 never pursued a professional boxing career.  He did, however, accept a part-time position in 1971 as the head boxing coach at Kronk gym., in Detroit.  History in the making!!!!
Thomas 'Hit Man" Hearns was trained by Steward.  It was Hearns who really put Kronk — and the trainer known as Manny — on the map. The boxer known as Hitman was the first man to win titles in four divisions — he won five overall — and topped his 155-8 amateur record by going 61-5-1 with 48 knockouts as a pro.
Emanuel Steward trained champions and kids who just wanted to stay off the streets alike.  He was a true ambassador for boxing and mankind.
Our prayers and thoughts are with his family.
Edited by D. Pride.