Tags
Baylor Women's Basketball, Brittney Grinner, Commissioner Goodell, dallas, Joe Vitt, Kobe Bryant, Lady Bears, LAMAR ODOM, Mickey Loomis, New Orleans Saints Coaches, Ozzie Guillen, Sean Payton, Serena williams, The Laker, tiger
L.A. Pride is a true sports enthusiast.  A former youth, and division II assistant basketball coach, who studied the martial arts, he enjoys and follows all sports, even hockey.  His quick wit and insight brings a fresh view to the world of sports. You may not always agree with him, but you will enjoy his highly opinionated thoughts.
Is it me …
Or was Lamar Odom a bad fit in Dallas?
After 50 games of the worst basketball he's played in his life, Odom's bizarre tenure with the Dallas Mavs is over. Odom and the team worked out an arrangement Monday whereby he'll be deactivated for the rest of the season.  He still has his wife and all the candy he can eat.  That could have been the reason for his downfall, too many sweets.
The shortened NBA season has really taken a toll on players.  The latest to miss games because of an injury is Kobe Bryant.  Kobe has an injured shin, and needs the rest.  The Lakers have a brutal scheduled ahead of them and it is probably a good time to rest Bryant.  But Kobe never misses games, and it points out just how brutal this shortened schedule is.
Stan Van Gundy, coach of the Orlando Magic,  told a group of reporters that Dwight Howard, the best player on the Magic, had gone to management and asked that Van Gundy be fired.  Needless to say Howard denied this,  and Van Gundy is sticking to his story.  I bet it is just loads of fun in Magicland.  The last time Van Gundy was fired, (from the Miami Heat) the Heat won a championship.  I wonder…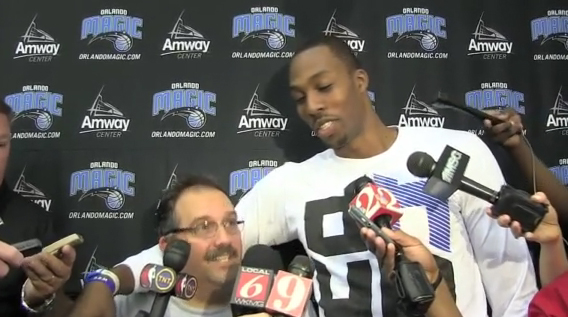 If we had to select an MVP for the NBA right now, it would be James of the Miami Heat.  Yes the king has had some up and downs, often passes on the big shot at the end of games, but he has consistently lifted and carried the Heat throughout season.  Who do you like as MVP?
Who's hot?
Atlanta
Boston
Indiana
New York
San Antonio
Oklahoma City
L.A. Clippers
Memphis
Houston
Phoenix
Who's not?
Toronto
Cleveland
Charlotte
New Orleans
Minnesota
Golden State
Utah
 NBA teams continue to adjust and shape their rosters;
A list of current NBA transactions can be found at:
http://www.nba.com/news/transactions/2011_12/
Is it me…
Or did NFL Commissioner Goodell stick to his guns?
The NFL upheld the bounty-related suspensions — "after careful consideration" — for the New Orleans Saints Coaches Sean Payton, Mickey Loomis and Joe Vitt, the league announced Monday.
Head Coach Payton's suspension will begin on April 16, the league announced, while the suspensions for Loomis (eight games) and Vitt (six games) will begin immediately following the conclusion of the NFL's preseason.
"The club and the individuals will be expected to cooperate in any further proceedings and to assist in the development and implementation of programs to instruct players and coaches at all levels on principles of player safety, fair play, and sportsmanship," the league said in a statement.
My only concern now is that the Saints will be allowed to pick an outsider as the replacement head coach.  They should have to use an internal candidate and deal with it.  They shouldn't be allowed to upgrade the head coach because of a league-imposed penalty.  Rumor has it Parcells is no longer a candidate.
NFL teams continue to adjust and shape their rosters;
A list of current NFL transactions can be found at:
http://www.cbssports.com/nfl/transactions/
Is it me…
Or did the Baylor Women's Basketball team live up to the hype?  Brittney Grinner led Baylor to an impressive win in the women's NCAA tournament.  Baylor set a record  by beating Notre Dame and getting 40 wins in a single season.  Congrats to the Lady Bears.
Baylor was listed as the number one team throughout the season and had a lot of pressure on them to do well.  They did!!!!!  We can only hope that the one remaining spot on the United States Olympic women's basketball team goes to Grinner, a well-deserved honor.
Regrettably the men's and women's basketball programs at Baylor are being investigated for improper phone calls and text messaging to athletes.  One ringy dingy too many!
Is it me …
Or did Tiger tease us with his win a couple of weeks ago?  Tiger looked sooooooooo good winning Palmer's tournament several weeks ago that he got us believing he was back.  Not sooooo fast!!!!!!  The new- old Tiger returned  to the Masters and he played lousy, finishing fifteen strokes behind the winner and was not a factor over the weekend .  Tiger  who worked his way around the course , was embarrassingly bad.
Congrats to Bubba Watson on his first major win and a green jacket after winning a two-hole-playoff in Augusta.  The Masters  tournament  is a big tournament and deserves the recognition it gets for the quality of golf played there,  but its membership policy, excluding women is prehistoric and sexist.  Every year this wonderful tournament is shrouded by its exclusion of women members.  It makes you wonder why they allow other minorities in.  IBM, who has a women CEO , is a major sponsor of the Masters.  It was the perfect time for a stand to be taken regarding the admission policy, but no one was willing to stand up and speak up for  women.  Who would think that we would still be dealing with these issues in 2012.
Is it me…
Or do we owe baseball an apology?   Nah!!!!!   But we can ask Ozzie Guillen, the manager of the Marlins, what was he thinking when he said he admired Fidel Castro.  Ozzie your team is based in Florida, where there are thousands of Cuban refugees and their family members, many of whom have suffered at the hand of a brutal dictator, Castro.  You owed them an apology and getting it out there quickly was the right thing to do.  Castro is old, and in failing health, but he was a brutal dictator for years.   Major League Baseball is reviewing the situation,  the Florida Marlins have suspended Ozzie for five games.
Is it me…
Or can we  actually add hockey to the list of  invisible sports.  The playoffs are set to start in the National Hockey League and I bet you can't name two of the match-ups.  Hint; one is all Pennsylvania battle.
Hockey at least has an excuse for being invisible, they don't have a network contract.  You have to search the dial to find a hockey game.  You could also look up fighting and see if a hockey game  breaks out.
Is it me…
Or is Serena Williams still playing tennis? Serena Williams has plenty to keep her busy. There's college classes, a relaunch of her clothing line and a possible move to Paris.
And, oh yeah, there's that brand of dominant tennis that Williams plays like few others in the world.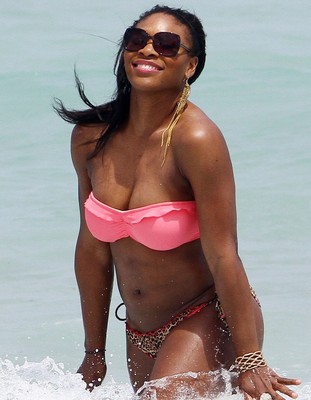 Williams capped a week of powerful performances with a 6-0, 6-1 victory over Lucie Safarova to win the Family Circle Cup on Sunday. It was Williams' 40th WTA title and first on clay in four years since capturing this championship in 2008.
Williams didn't expect to show so strongly in her first event of the season on clay.
Williams was dominant on her serves this week. She wasn't broken in her final four matches, going 25-0 in her service games. The closest Safarova came was in the first set when she couldn't cash in on break points in the third and fifth games. Williams escaped both, getting out of the final jam with a 116 mph service winner to lead 5-0.
Williams is not scheduled to play again until next month in Madrid; Then at the Italian Open before moving on to Paris for the year's second Grand Slam, the French Open.
Good job Serena
Edited by D. Pride.