Tags
Blake Griffin, Chicago Bulls, Dwight Howard, Eli Manning, Kendrick Perkins, L.A. Clippers, lebron, Miami Heat, Murray State Racers, New England Patriots, New York Giants, Oklahoma City Thunder, phil davis, Random Sports Thoughts By L.A. Pride, rashad evans, superbowl, Tiger Woods, Victor Cruz
L.A. Pride is a true sports enthusiast.  A former youth, and division II assistant basketball coach, who studied the martial arts, he enjoys and follows all sports, even hockey.  His quick wit and insight brings a fresh view to the world of sports. You may not always agree with him, but you will enjoy his highly opinionated thoughts.
Is it me …
Or was LeBron sending a message to the rest of the league Sunday?  In a hard fought match, on national television, the Miami Heat defeated the Chicago Bulls, 97-93.  James, of the Heat, scored 35 points and watched reigning MVP Derrick Rose, Chicago Bulls, miss two  critical free throws and a jump shot in the closing seconds of the game.  It was a game Miami led throughout, but they could never relax as the Bulls were always there.
James was nothing short of spectacular hitting big shot after big shot, including an alley oop in which he literally jumped over 5'11" John Lucas for a dunk.
This game had a playoff atmosphere and feel to it.  I can only hope that they meet in the playoffs and show the same intensity.
 Carlos Boozer, of the Bulls, lives in Miami during the offseason.  Apparently, his son really likes Miami and was caught cheering for the Heat during the game.
Dwight Howard, the Orlando Magic, has added Chicago, as an acceptable place for his trade demand.  It appears as things get worse in 'Magic Land" Dwight is opening up the net and looking to catch any willing fish in his desire to leave.
 Someone please call the state department.  J.R. Smith's (formerly of the Denver Nuggets) sister got into another fight in China as her brother was playing basketball.  She has single handedly set back U.S – China relationship twenty years.  Please bring her home before the Chinese role out the tanks.
It appears that Blake Griffin, of the L.A. Clippers, has posterized Kendrick Perkins, of the Oklahoma City Thunder, with a tremendous dunk.
http://eye-on-basketball.blogs.cbssports.com/mcc/blogs/entry/22748484/34636482
That's one way to make the top ten plays Kendrick.
 Who's streakin'
Philadelphia
Chicago
Miami
Atlanta
Oklahoma City
Denver
Clippers
Dallas
Houston
Who's creakin'
New York
Detroit
Washington
Charlotte
Phoenix
Sacramento
New Orleans
New Jersey
Latest NBA power ratings:
http://www.nba.com/powerrankings/
NBA teams continue to adjust and shape their rosters;
A list of current NBA transactions can be found at:
http://www.nba.com/news/transactions/2011_12/
Is it me…
Or is there no good reason to play the Pro Bowl?  NO ONE watches the NFL's all-star game.  NO ONE cares who wins or who participated.  It is a non factor!!!!  How many people knew that it was played this past weekend?  I rest my case.  Let's just get on with the Super Bowl, you know the game with the cute multi-million dollar commercials.
We're picking the Giants in the Super Bowl.  You just have to choose Cruz, and the boys from New Jersey.  They are healthy, playing well and are too strong defensively for New England.  Giants 24-Patriots 17.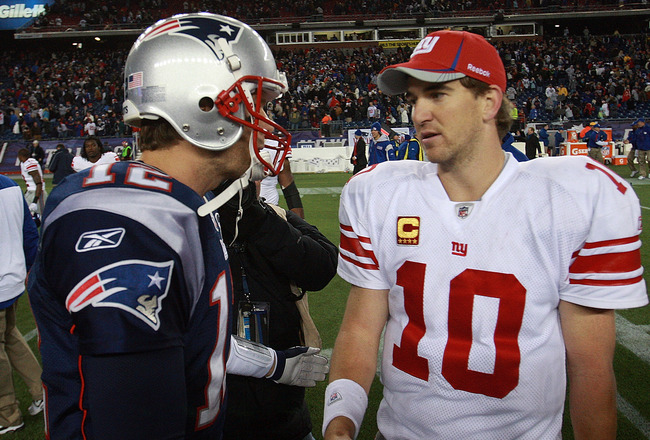 Because the Super Bowl is in Indianapolis, and Eli Manning is playing, the press feels it is fair game to bring up Peyton Manning as often as they like.  Not!!!!!!!!! Peyton is not the story this week and should be left off the back page.  Let the people who earned their 15 minutes of fame have it.
NFL teams continue to adjust and shape their rosters;
A list of current NFL transactions can be found at:
 http://www.cbssports.com/nfl/transactions/
Is it me…
Or is Murray State still a pretender in Men's college basketball? The undefeated Murray State Racers don't have a win over a currently ranked team, but their victories over Southern Miss (neutral) and Memphis (away) have grown more impressive over the past couple of weeks considering USM and Memphis are now tied atop the C-USA standings.
Kentucky is ranked number one and has been most impressive.  Coach Calipari has reluctantly admitted that his Kentucky Wildcats are playing well and are capable of beating anyone right now, after a 24 point whipping of LSU.  We'll see!!!!!!!!!!
The latest rankings are as follows:
http://www.cbssports.com/collegebasketball/rankings/top25
 Is it me…
Or was Phil Davis simply outclassed by Evans?
 Rashad Evans out-slugged Phil Davis for 25 minutes to win a unanimous decision in the main event of Saturday night's MMA bout.
With the win, Evans will earn a UFC light heavyweight title shot against Jon Jones, and Evans said afterward that he is uninjured and will be ready for that fight in April.
The fight wasn't the kind of barn-burner that the UFC was hoping for, and many in the crowd at the United Center booed the very slow pace tactical bout, as it ended. But it was the win Evans needed to get another crack at the title. All three judges gave the bout unanimously to Evans.
 UFC is beginning to look more and more like bad boxing with some rolling around allowed.  They are going to have to find a way to encourage more martial arts in these bouts or they will see more of these types of fights, great for the really informed, but boring to the masses.  However, as long as there is a chance for blood to spill, there's an audience. Fans can be very primitive at times.
 Is it me…
Or would I be remiss if I did not mention the honor bestowed on (Paterson ) Eastside's boys' basketball team for the county tournament?  The Eastside Ghosts coming off a win against arch rival, Kennedy, were seeded number one in the upcoming Passaic county tournament.  Go Ghosts!  We wish you well.
Is it me…
Or did Tiger put it best, "it's about winning?"  Tiger Woods finished tied for third in Abu Dhabi this past weekend.  Many have proclaimed this a  giant step in the right direction, with noted improvement;  he didn't win.  And Tiger is about winning, and winning only.  So, until he wins a prestigious tournament, he is slumping.  No flowers for third place..
Edited by D. Pride.