Tags
Allen Iverson, Amar'e Stoudemire, Angelo Dundee, Bradshaw, Carmelo Anthony, Chaucey Billups, Cotto, Derek Rose, Duke Blue Devils i, Eli Manning, Hazell Stoudemire, Kevin Love, L.A. Pride, Luis Scola, Manningham, Manny Pacquiao, Mayweather, New England Patriots, New York Giants, North Carolina Tar Heels, Puerto Rican professional league, Random Sports Thoughts, Random Sports Thoughts By L.A. Pride, Super Bowl XLVI, Timothy Bradley
L.A. Pride is a true sports enthusiast.  A former youth, and division II assistant basketball coach, who studied the martial arts, he enjoys and follows all sports, even hockey.  His quick wit and insight brings a fresh view to the world of sports. You may not always agree with him, but you will enjoy his highly opinionated thoughts.
Is it me …
Or is this condensed season causing more injuries than normal?  Monday saw Chaucey Billups, Carmelo Anthony and Derek Rose leave games due to injuries.
 The  NBA schedule does not allow the players to heal or get the proper rest, and bodies are starting to break down.  By the time the playoffs are here, teams may not have enough healthy bodies to field a team.  They wanted a meaningful season, but this is getting ridiculous and dangerous.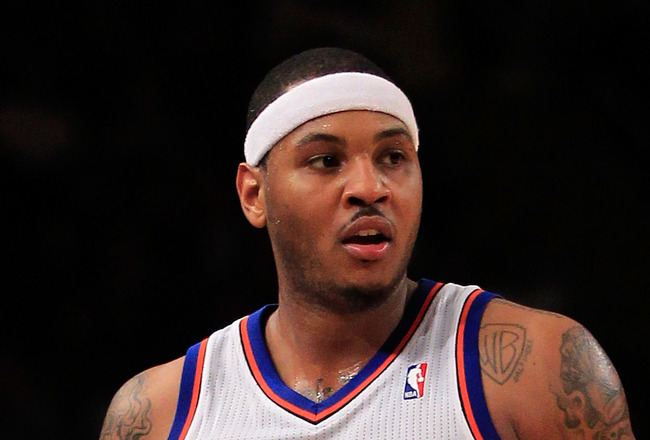 Is it me …
Or is Kobe Bryant the greatest Laker of all time?  Bryant scored 28 points in a losing effort to the Philadelphia 76'ers to become  the fifth leading scorer of all time in the NBA.  He surpasses his onetime teammate Shaquille O'Neal on the scoring list.  Bryant also has five NBA championships, with the Lakers.
There have been several great players to play for the Lakers, most notably Jerry West, Magic Johnson, Kareem Abdul-Jabbar, Norman Wilton Chamberlain, Elgin Baylor, Shaquille O'Neal and George Miken.  They all brought something special to the Lakers and arguments can be made as to their importance and contribution to the team.  It may be a bit premature to call Kobe the greatest Laker of all time, but he's in the running, and if his body holds up he may accomplish enough to move to  the head of the class.
Kenyon Martin who was playing in China has signed a one year contract with the Clippers.  The rich get richer.
Kevin Love, of the Timberwolves really made an impression on Luis Scola.  Love threw Scola, Houston Rockets, to the floor and stepped on his face and chest.  No foul was called but the league reviewed the incident, suspended Love for two games.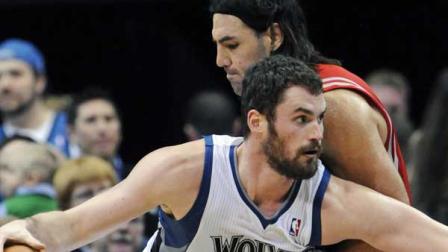 Allen Iverson has contacted the Puerto Rican professional league about playing there.  For some guys, it's just harder to let go than others.
Allen Iverson had a failed comeback in the NBA last season and then a failed stint in Turkey. Common sense might say it's time to just hang it up, but Iverson is potentially looking at another comeback. This one coming in the Puerto Rican professional basketball league.  The league typically pays its stars $20, 000 a month, plus living expenses.
Iverson, 36, is hoping for an NBA comeback.
Who's Glidin'
Philadelphia
Boston
Chicago
Indiana
Miami
Oklahoma City
L.A. Clippers
San Antonia
Who's Slidin'
 New Orleans
Memphis
Lakers-Yes the L.A. Lakers, who as of Tuesday,  were 4-6 in their last 10 games.
Utah
Charlotte
Washington
Orlando
Latest NBA power ratings:
http://www.nba.com/powerrankings/
NBA teams continue to adjust and shape their rosters;
A list of current NBA transactions can be found at:
http://www.nba.com/news/transactions/2011_12/
Is it me…
Or did they play a football game this past weekend?  Giants defeat the Patriots, 21-17, in an exciting game to take  Super Bowl XLVI.  I am sure you are Super Bowled over by now, so we won't go in to details about the game.
It is amazing how life imitates art.  The Giants were allowed to intentionally score just so the Patriots could get the ball back and attempt to score the final points and win the game.  It reminded me of the Madden football game, where sometimes you try not to score in order to kill time, even if you're losing.  Eli Manning, the MVP, screams at Bradshaw NOT to score, but he tumbles in to the end zone, setting up a final drive by the Patriots.
Great catches by the Giants wide receivers, especially Manningham. Great throws by Eli.  Eli is just the master of comebacks, as this was the eighth one he has performed this season.  He was right when he declared himself an elite quarterback.
Coach Coughlin is in my mind Coach of the Year.  Every year, this one included, the New York papers are firing the guy by week 11.  He is just a consistent winner who knows how to motivate and lead a team.  One for the old guys.  (Coach C, is the oldest coach to win a Super Bowl at 65.  He won't have to file for social security just yet, as he is expected back.)
Victor Cruz who scored the opening touchdown is a great wide receiver and a nice young man.  Congrats Victor.  Is there anyone in Paterson who doesn't know Victor?
Congrats to the Giants!!!!
NFL teams continue to adjust and shape their rosters;
A list of current NFL transactions can be found at:
http://www.cbssports.com/nfl/transactions/
Is it me…
Or does rivalry week spice up the college basketball season?  Traditional rivals play each other in college basketball this week.  It's a cute gimmick to hold our interest until conference tournaments begin.  My beloved North Carolina Tar Heels take on the hated Duke Blue Devils in what should be a great game.  Go Heels!!!!
Several colleges have balked at voting for the four year athletic scholarship rule.  They are trying to keep scholarships year to year; this puts the athlete at a horrific disadvantage.  Scholarships can be renewed or not at the whim of the coach.  Coaches claim, there is never a guarantee that the incoming student-athlete will be a good fit for the program and the institution. If it is a poor fit, the program is put in a difficult situation to continue to keep a student-athlete on scholarship. But the athlete can't decide it is a bad fit only the coach.  If the athlete wants to leave they typically lose eligibility, not fair!  Coaches can leave and start coaching immediately at another school, but the kids are penalized for a 'bad fit".  Double not fair!  Thank goodness they are amateurs or it would really get messy.
The latest rankings in Men's Basketball are as follows:
http://www.cbssports.com/collegebasketball/rankings/top25
Is it me…
Or have Mayweather and Pacquiao signed to fight?  Just not each other.  Mayweather will fight Miguel Cotto in May and Pacquiao takes on Timothy Bradley in June.
The hopes for a long-anticipated Pacquiao-Floyd Mayweather Jr. fight ended last week when,  Mayweather announced he would challenge junior middleweight titlist Miguel Cotto on May 5. Cotto had also been in the running to face Pacquiao in a rematch, but Pacquiao and Cotto could not agree on the weight for the fight. Pacquiao wanted the 147-pound welterweight limit, which Cotto said was too low for him, and he accepted a deal from Mayweather.
The other names in the running to face Pacquiao in the pay-per-view fight were junior welterweight titlist Lamont Peterson and Juan Manuel Marquez, who is 0-2-1 in three incredibly close and exciting fights with Pacquiao, including a majority decision loss to him in November.
Bradley would move up in weight to challenge Pacquiao for his title.
Pacquiao and Mayweather have managed to duck each other.  I know that I will, but right now I wouldn't pay to see either of them fight.  Boxing stays the same, no integrity.  Bob Arum, the boxing promoter,  once told a fighter, "yesterday I was lying to you, but today I am telling you the truth".  That says it all for boxing and its participants.
Or is it with a great deal of sadness we note the following?
Angelo Dundee, the great boxing trainer, died last week in Tampa Bay, at the age of         90.  Dundee was most noted for working the corners of Muhammad Ali and Ray Leonard.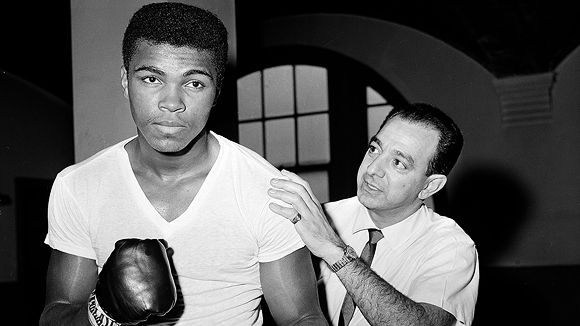 Angelo was a master motivator and strategist.  It was he who literally pushed Ali off the stool in the third fight against Joe Frazier, after Ali asked  to have the gloves cut off.  It was Dundee who told Leonard, " you're blowing it son, you're blowing it" in Leonard's epic fight with Thomas Hearns, inspiring Ray to a comeback win.
Dundee was the master corner man,  who would stand between his cut fighter and the doctor, thus preventing the doctor from noting the severity of the cut.  He would untie his fighters shoe and slowly retie  it to give his guy a few extra seconds.  He was always looking for an edge to help his guy.  R.I.P. Angelo.
Hazell Stoudemire, Amar'e Stoudemire's older brother, died in a car accident early Monday morning. Amar'e Stoudemire of the New York Knicks has left the team in route to be with his family in Florida.
Our prayers and thoughts go out to the families.
Edited by D. Pride.