Tags
Dallas Mavericks, Danica Patrick, darrelle revis, fake girlfriend, Indiana, Kobe, L.A. Lakers, L.A. Pride, lebron james, Manti Te'o, Mark Cuban, New England Patriots, nfl, Notre Dame linebacker, NY Jets, Quarterback, Random Sports Thoughts, Random Sports Thoughts By L.A. Pride, tom brady, Tyrone "Alimoe" Evans, upset
.L.A. Pride is a true sports enthusiast.  A former youth, and division II assistant basketball coach, who studied the martial arts, he enjoys and follows all sports, even hockey.  His quick wit and insight brings a fresh view to the world of sports. You may not always agree with him, but you will enjoy his highly opinionated thoughts.
Is it me…
Or are the NY Jets, NFL, really trying to rid themselves of Darrelle Revis?  Revis, who is recovering from ACL surgery, has been the subject of trade talks lately.  Darrelle is on the last year of a contract, and is considered the top corner back in the league.  A top corner back is typically paid more than the wide receivers he plays against.
The Jets appear to be ready to let him go and remain a mediocre team.  As a long time Jet fan, I am disgusted by their decision.  They are not the least bit interested in becoming better.
Revis' agent went to the NFL combine and was ignored by the Jets, a move that is sure to anger Revis and drive them further apart.
It has been a long time since the Jets have played in the Super Bowl, if they continue to drive out good players, it will be even longer.
Tom Brady, quarterback, New England Patriots met with the Patriots and restructured   his deal giving the Patriots additional cap room, allowing them to sign and /or resign players.  That is the way to run a team looking to get back to the Super Bowl.
The NFL is running its combine, where they workout players before the draft.  Manti Te'o, Notre Dame linebacker, and fake girlfriend, was slower and smaller than thought.  A sure way to drop in the draft.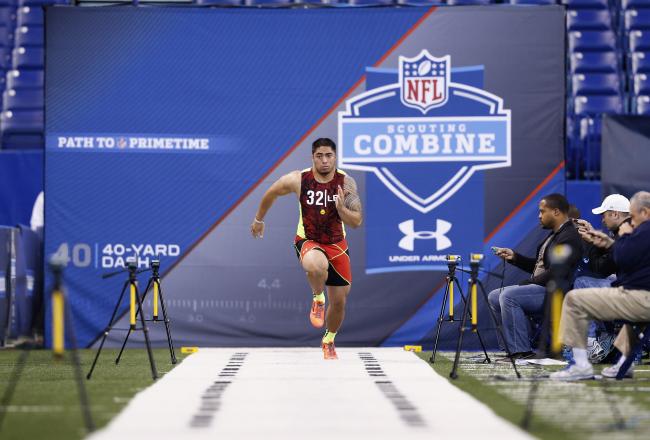 NFL teams continue to adjust and shape their rosters;
A list of current NFL transactions can be found at
http://www.cbssports.com/nfl/transactions/
Is it me…
Or is Kobe beginning to show his frustrations?  Kobe received another technical foul Monday as the Lakers lost to the Nuggets.  He is two away from a mandatory suspension.
The Lakers are currently out of the playoffs and are fighting to catch Houston for the last spot.  However, they look old and slow and don't appear to be able run D'Antoni's offense and Coach seems to be able to coach one way only.  What a mess in LA LA land.  Maybe the Lakers can hire Mark Cuban, the owner of the Dallas Mavericks.  Cuban suggested the Lakers release Bryant.  This so annoyed Bryant that he torched Dallas on national television and defeated the Mavericks.
Is Miami hot or what?  LeBron is the MVP and the leagues best player, case closed-"This boy is on fire"!
NBA teams are adjusting their rosters.  Please follow this link for the latest information on your team:
http://sportsillustrated.cnn.com/basketball/nba/teams/?eref=sinav
Is it me…
Or is Danica Patrick HOT?  Not only did she win the pole position for the Daytona 500, she finished eighth, and was the first woman driver to lead in the race.  You go girl- "This girl is on fire"!
Is it me…
Or should we kick into Black History month?
Black History Month originally began as Negro History Week in 1926 before eventually expanding into a full-month, February gives tribute to the accomplishments of prominent African-Americans 50 years later. In honor of this year's celebration we have listed the top black MMA fighters.
1. Anderson Silva
2. Jon  Jones
3. Quinton Jackson
4. Rashad Evans
5. Maurice Smith
6. Benson Henderson
7. Demetrious Johnson
8. Kevin Randleman
9. Jose Landi-Jons
10. Josh Koscheck
Is it me…
Or has Indiana University broken the curse on being #1 in men's college basketball?  Indiana has managed to hold on to the spot for three consecutive weeks.  Gonzaga, the school America roots for, has moved up to #2.  Selection Sunday is approaching as we march into madness. (They were upset last night by Minnesota.)
http://www.cbssports.com/collegebasketball/rankings
Is it me…
Or is it with deep regret we note the passing of Alimoe?    Harlem streetball legend and former AND 1 mixtape star,  Tyrone "Alimoe" Evans has passed away from complications following a seizure.  Our prayers and thoughts are with his family.
Edited by D. Pride.